Vancouver, BC / TheNewswire / February 21, 2018 / Global Energy Metals Corp. TSXV:GEMC | OTCQB:GBLEF | FSE:5GE1 ("Global Energy Metals", the "Company" and/or "GEMC") is pleased to announce that drilling is again underway at the Millennium Cobalt Project in Mt. Isa, Queensland Australia ("Millennium"). Partner Hammer Metals is overseeing drill operations.
Paul Sarjeant, VP Projects was on site for the resumption of drilling this week as part of the first phase exploration program that continues to focus on infill drilling of existing mineralized zones and exploring potentially new discoveries and extensions in the immediate area of Millennium. Drilling completed in December intersected very wide and significant cobalt and copper grades potentially expanding the existing JORC resource area.
Mr. Sarjeant had the following to say from site, "We are excited to be back drilling under blue skies at the Millennium Cobalt Project and look forward to sharing the findings as we continue to grow the resource area and understanding. We expect to extend this campaign, subject to results."
Figure 1. Drilling in Progress at the Millennium Cobalt Project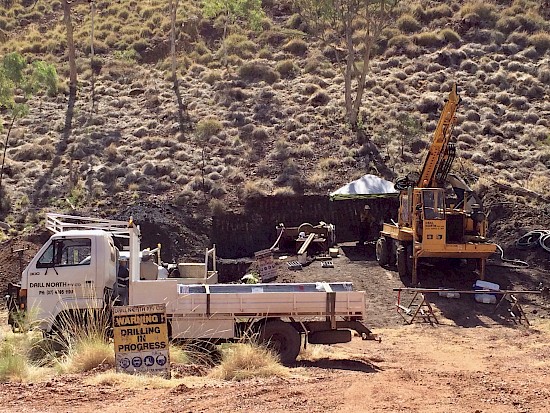 Figure 2. Infill Drilling Mineralized Zones at the Millennium Cobalt Project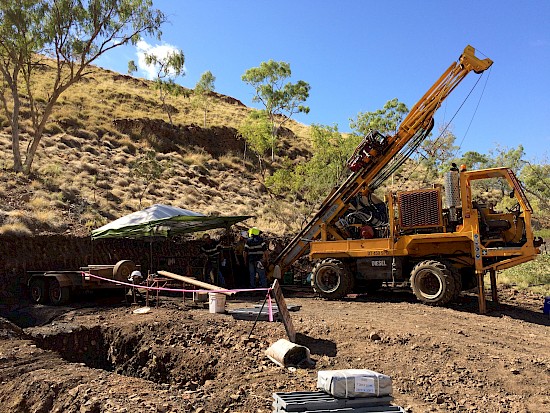 Figure 3. Loading Core Rods into Drill Rig at the Millennium Cobalt Project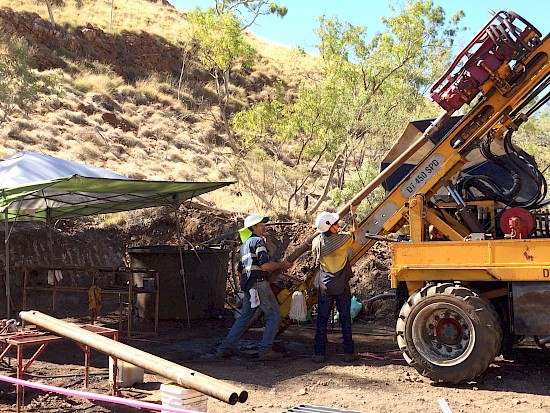 The Company has an option to earn a 75% interest in Millennium by spending exploration expenditures totaling $2,500,000 over the next three years. At the conclusion of this Phase 1 drill program, the Company will have spent the required $500,000 on the project to earn an initial 25% interest in the project.
For additional details on the program, please refer to the Company's news release dated February 1, 2018.
The Millennium Cobalt Project:
Millennium is an advanced staged cobalt project with a large defined zone of cobalt-copper mineralisation which remains open at depth and along strike. Hammer Metals completed a JORC 2012 Resource estimate in late 2016 and reported 3.1 million tonnes of Inferred Resources* grading 0.14% Co, 0.34% Cu and 0.12 g/t Au (using a CuEq cut-off of 1.0%). Under Canadian reporting standards this resource is considered a "historic estimate". The 2016 JORC resource estimate completed by Hammer Metals Ltd. outlined a mineralised zone over a strike length of approximately 1.5 km.
Cobalt-copper mineralisation is associated with shear zones hosted within a sequence of volcanic and sedimentary units. Additional mapping, soil geochemistry and rock sampling has identified an additional 1.5 km of anomalous cobalt-copper mineralisation in geological analogues that occur along a potential strike extension in the northern half ("Northern Target") of the tenement package. This area has not been tested with any drilling to date. The Northern Target provides excellent opportunity to increase the overall resource potential of the Millennium project.
To date the project area has been tested by only 63 drill holes (percussion, RC and diamond) for a total of 7,891 metres. Most holes have been drilled within 200 metres of surface, with few holes reaching to depths greater than 250 metres below surface. At present mineralisation remains open at depth along the strike extent of the JORC resource area.
For additional information on the Millennium project option please refer to press release dated September 25, 2017 and/or refer to Global Energy Metals' website www.globalenergymetals.com.
Qualified Person
Mr. Paul Sarjeant, P. Geo., the Company's VP Projects and Director, is the qualified person for this release as defined by National Instrument 43-101 - Standards of Disclosure for Mineral Projects and has reviewed and verified the technical information contained herein.
For Further Information:
Global Energy Metals Corporation
#1501-128 West Pender Street
Vancouver, BC, V6B 1R8
Email: info@globalenergymetals.com
t. + 1 (604) 688-4219 extensions 236/237
Global Energy Metals Corporation
(TSXV:GEMC | OTCQB:GBLEF | FSE:5GE1)
Global Energy Metals is focused on offering security of supply of cobalt, a critical material to the growing rechargeable battery market, by building a diversified global portfolio of cobalt assets including project stakes, projects and other supply sources. GEMC anticipates growing its business by acquiring project stakes in battery metals related projects with key strategic partners. Global Energy Metals currently owns and is advancing the Werner Lake Cobalt Mine in Ontario, Canada and has entered into an agreement to earn-in to the Millennium Cobalt Project in Mt. Isa, Australia.
Cautionary Statement on Forward-Looking Information:
Certain information in this release may constitute forward-looking statements under applicable securities laws and necessarily involve risks associated with regulatory approvals and timelines. Although Global Energy Metals believes the expectations expressed in such forward-looking statements are based on reasonable assumptions, such statements are not guarantees of future performance and actual results or developments may differ materially from those in the forward-looking statements. Except as required by law, the Company undertakes no obligation to update these forward-looking statements in the event that management's beliefs, estimates or opinions, or other factors, should change. For more information on Global Energy and the risks and challenges of their businesses, investors should review the filings that are available at www.sedar.com.
Neither TSX Venture Exchange nor its Regulation Services Provider (as that term is defined in the policies of the TSX Venture Exchange) accepts responsibility for the adequacy or accuracy of this release.
We seek safe harbour.