Vancouver, BC / TheNewswire / May 31, 2018 / Global Energy Metals Corporation TSXV:GEMC | OTCQB:GBLEF | FSE:5GE1 ("Global Energy Metals", the "Company" and/or "GEMC") is pleased to announce that assays for three additional diamond drill holes from the Millennium Cobalt Project ("Millennium") located in Mt. Isa, Queensland Australia have intersected wide and high grade co-product cobalt. The Company's current campaign of drilling comprises a total of 10 diamond holes and a total of six holes have now been reported to date, all demonstrating wide and high grade co-product cobalt.
Drilling Highlights Millennium North
MIDD006:

1.1 metres at 0.73% CoEq consisting of 0.619% Co, 1.100% Cu and 0.05 g/t Au from 4.5 m depth
11.0 metres at 0.24% CoEq consisting of 0.223% Co, 0.134%Cu and 0.07 g/t Au including

2.0 metres at 0.68% CoEq consisting of 0.642% Co, 0.286% Cu and 0.286 g/t Au from 62.0 m depth

within a thick low-grade envelop of 80 metres at 0.07% CoEq consisting of 0.058% Co and 0.072% Cu.

MIDD005:

3.4 metres at 0.22% CoEq consisting of 0.186% Co, 0.329% Cu and 0.05 gpt Au at 7.0 m depth
3.0 metres at 0.20% CoEq consisting of 0.148% Co, 0.476% Cu and 0.13 p/t Au

MIDD004:

2.0 metres at 0.17% CoEq consisting of 0.127% Co, 0.379% Cu and 0.8 g/t Au from 89.0 meters depth.
A full list of drill results can be found in Table 1 below and a map showing drill hole collar locations can be seen in Figure 3.
Mitchell Smith, President & CEO of Global Energy Metals, commented on the results, "Exceeding our expectations, these latest drill holes were designed to provide greater confidence in the cobalt mineralisation at Millennium. In this case, grades in the new drill holes indicate higher cobalt grades, potentially supporting the concept of higher grades zones of both cobalt and copper mineralisation within wide zones of mineralisation. Our next focus will be to carry out exploration drilling on several highly prospective and underexplored areas of the Millennium property. I am very excited to see how these future drill results will support our confidence in the continued cobalt mineralisation along strike at Millennium."
The drilling program was designed to test the up-dip continuity at the Millennium North deposit. Drilling results correlate well with the previous deeper drilling with the further delineation of wide zones of cobalt and copper mineralisation. Diamond drilling has recently been completed and the drill crews have demobilized from the project. Geological crews are continuing work to log and sample the final four drill holes and assays are expected in June
Detailed logging of the drill core has permitted an enhanced understanding of the nature of the mineralisation and the geology of the deposit. All mineralisation intercepted in the program to date is un-oxidised primary sulphides, indicating a thin zone of oxidation to 10-15 metres depth.
Results of diamond drill holes MIDD004 and MIDD005 on section 7723535mN show good correlation with the underlying mineralised zones historical drill holes MIRC013 and MIRC014. The drop in grades may be a result of high grade mineralisation plunging across this section (Figure 1).
Results in diamond drill hole MIDD006 on section 7723590mN again show good correlation to the overall mineralised zones in historic drill hole Q-10 and Q-11. In this case grades in the new drill holes indicate higher cobalt grades, potentially supporting the concept of higher grades zones of both cobalt and copper mineralisation within wide zones of mineralisation (Figure 2). The Company eagerly awaits the results from drill hole MIDD007, and overcut of MIDD006.
Metallurgical studies in the form of sighter flotation test work of the sulphide mineralisation is also planned to begin in the near future.
Table 1. Recent Drill Results from the Millennium Cobalt Project, Mt Isa, Queensland, Australia.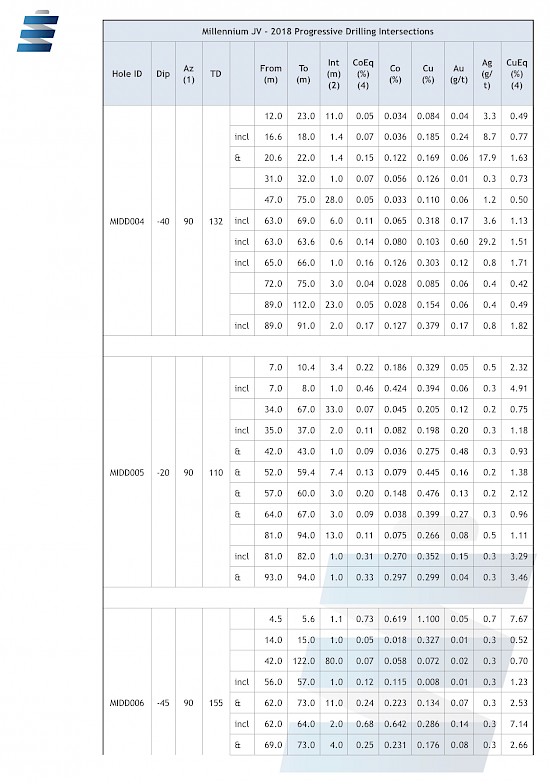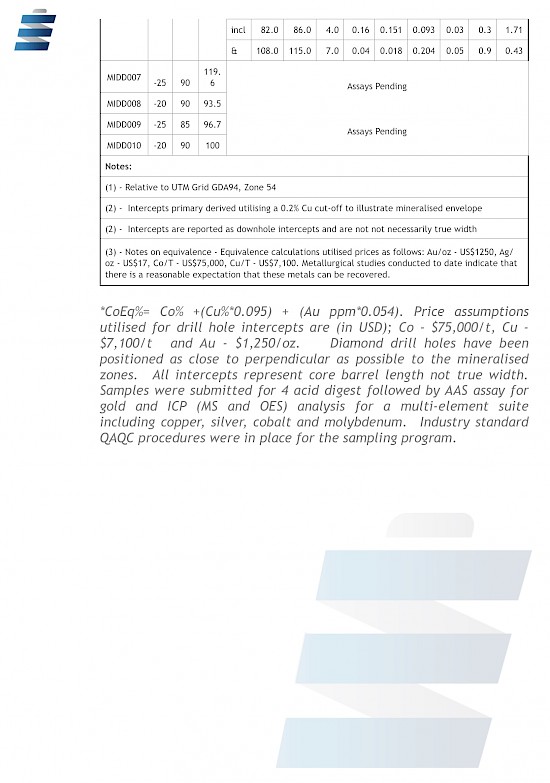 *CoEq%= Co% +(Cu%*0.095) + (Au ppm*0.054). Price assumptions utilised for drill hole intercepts are (in USD); Co - $75,000/t, Cu - $7,100/t and Au - $1,250/oz. Diamond drill holes have been positioned as close to perpendicular as possible to the mineralised zones. All intercepts represent core barrel length not true width. Samples were submitted for 4 acid digest followed by AAS assay for gold and ICP (MS and OES) analysis for a multi-element suite including copper, silver, cobalt and molybdenum. Industry standard QAQC procedures were in place for the sampling program.
Figure 1: Cross Section 7723535mN Drill Hole MIDD004 & MIDD005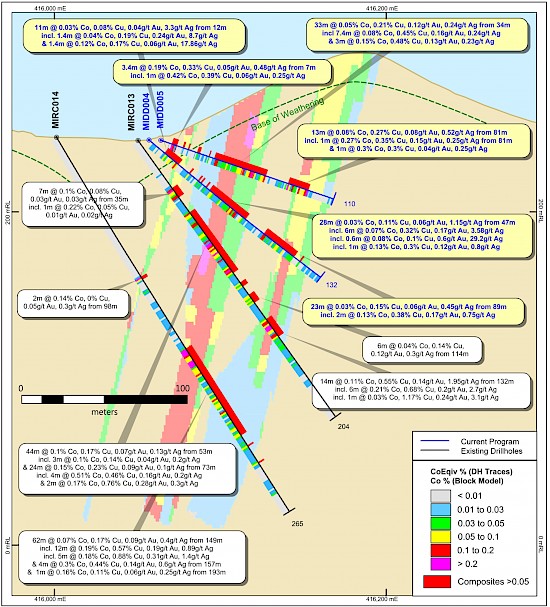 Figure 2: Cross Section 7723590mN, Drill Holes MIDD006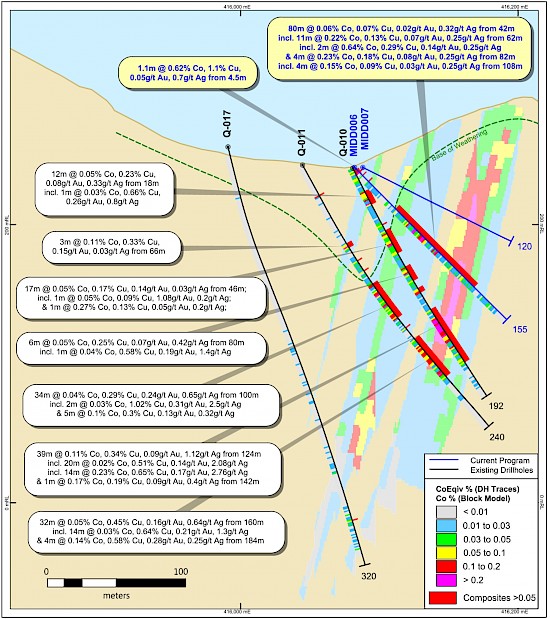 Figure 3: Drill Hole Location Map with Generalized Geology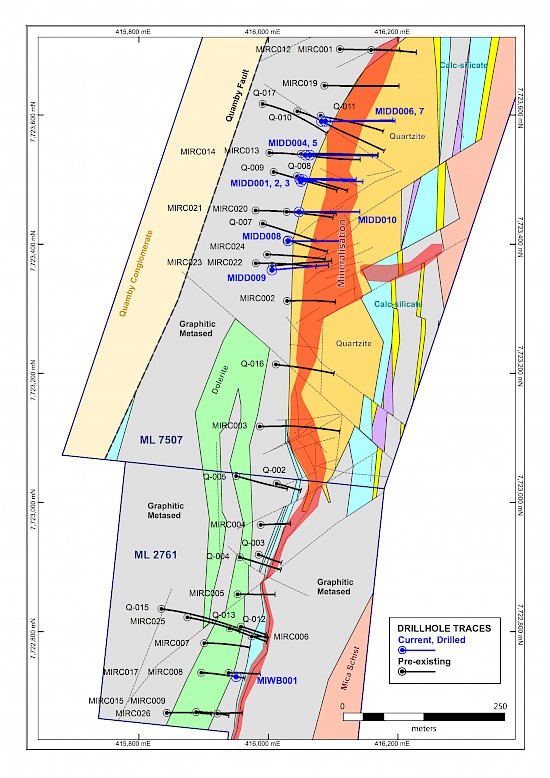 The Millennium Cobalt Project:
Millennium is an advanced staged cobalt project with a large defined zone of cobalt-copper mineralisation which remains open at depth and along strike. Hammer Metals completed a JORC (2012) Resource estimate in late 2016 and reported 3.1 million tonnes of Inferred Resources* grading 0.14% Co, 0.34% Cu and 0.12 g/t Au (using a CuEq cut-off of 1.0%). Under Canadian reporting standards this resource is considered a "historic estimate". The 2016 JORC (2012) resource estimate completed by Hammer Metals Ltd. outlined a mineralised zone over a strike length of approximately 1.5 km.
Cobalt-copper mineralisation is associated with shear zones hosted within a sequence of volcanic and sedimentary units. Additional mapping, soil geochemistry and rock sampling has identified an additional 1.5 km of anomalous cobalt-copper mineralisation in geological analogues that occur along a potential strike extension in the northern half ("Northern Target") of the tenement package. This area has not been tested with any drilling to date. The Northern Target provides excellent opportunity to increase the overall resource potential of the Millennium project.
Prior to GEMC's involvement, the area had been tested by 63 drill holes (percussion, RC and diamond) for a total of 7,891 metres. Most holes have been drilled within 200 metres of surface, with few holes reaching to depths greater than 250 metres below surface. At present mineralisation remains open at depth along the strike extent of the JORC (2012) resource area.
*This work was based on a technical report by Haren Consulting Pty Ltd., issued November 29, 2016 conforming to JORC (2012) reporting standards for resources estimates. As Hammer uses JORC (2012) categories, it should be noted that the confidence in the estimate of JORC (2012) inferred mineral resources is usually not sufficient to allow the results of the application of technical and economic parameters to be used for detailed planning. For this reason, there is no direct link from an inferred resource to inferred resource as defined under NI 43-101. However, the Company deems this resource still relevant because economic parameters have not changed significantly since publication date and the Company has confidence in the estimate based on review of technical data. A qualified person has not done sufficient work to classify the historical estimate as current mineral resources or mineral reserves and the issuer is not treating the historical estimate as current mineral resources or reserves. CuEq% = Cu% +(Co%*5.9) +(Au ppm*0.9) +(Ag ppm*0.01). Price assumptions utilised by Hammer for the JORC (2102) resource estimate and drill hole intercepts are (in USD); Au - $1,300/oz, Ag - $20/oz, Co - $27,000/t and Cu - $4,600/t.
Qualified Person
Mr. Paul Sarjeant, P. Geo., the Company's VP Projects and Director, is the qualified person for this release as defined by National Instrument 43-101 - Standards of Disclosure for Mineral Projects and has reviewed and verified the technical information contained herein.
Global Energy Metals Corporation
(TSXV:GEMC | OTCQB:GBLEF | FSE:5GE1)
Global Energy Metals is focused on offering security of supply of cobalt, a critical material to the growing rechargeable battery market, by building a diversified global portfolio of cobalt assets including project stakes, projects and other supply sources. GEMC anticipates growing its business by acquiring project stakes in battery metals related projects with key strategic partners. Global Energy Metals currently owns and is advancing the Werner Lake Cobalt Mine in Ontario, Canada and has entered into an agreement to earn-in to the Millennium Cobalt Project in Mt. Isa, Australia.
For Further Information:
Global Energy Metals Corporation
#1501-128 West Pender Street
Vancouver, BC, V6B 1R8
Email: info@globalenergymetals.com
t. + 1 (604) 688-4219 extensions 236/237
Cautionary Statement on Forward-Looking Information:
Certain information in this release may constitute forward-looking statements under applicable securities laws and necessarily involve risks associated with regulatory approvals and timelines. Although Global Energy Metals believes the expectations expressed in such forward-looking statements are based on reasonable assumptions, such statements are not guarantees of future performance and actual results or developments may differ materially from those in the forward-looking statements. Except as required by law, the Company undertakes no obligation to update these forward-looking statements in the event that management's beliefs, estimates or opinions, or other factors, should change. For more information on Global Energy and the risks and challenges of their businesses, investors should review the filings that are available at www.sedar.com.
Neither TSX Venture Exchange nor its Regulation Services Provider (as that term is defined in the policies of the TSX Venture Exchange) accepts responsibility for the adequacy or accuracy of this release.
We seek safe harbour.